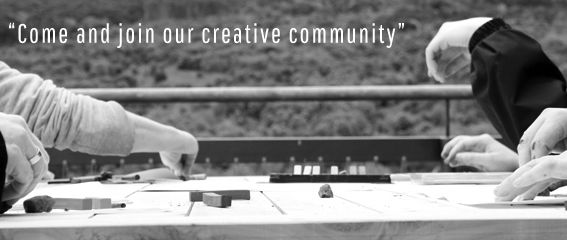 Artsenta provides opportunities for people in the Mental Health Community to work in the Arts
Artsenta is an award-winning art studio for people who use mental health services and are interested in being creative. We provide a range of creative activities and our staff have a wide variety of experience. You can try one of our daily activities or we can talk to you about the kinds of art, music and craft activities you would like to explore.
Please call us if you are unsure about eligibility.
Creative Arts Trust AGM
Artsenta is a project of the Creative Arts Trust, a nonprofit organisation and registered charity. This year's Annual General Meeting will be held at Artsenta on
Thursday 15 December 2016
starting at 12 noon. Friends and family of participating artists are welcome to attend as are members of the wider community. RSVP on 03 477-9566 or email
director@artsenta.org
Artsenta, The First 30 Years
In October 2015 the Creative Arts Trust launched the book 'Artsenta the first 30 years'. Written by author and board member Kath Beattie, the book charts the development of Artsenta, firstly as a ground breaking Creative Expression Unit within Cherry Farm Mental Hospital, and then as an innovative not-for-profit organisation in the community. This is essential reading for anyone interested in mental health and creative expression in New Zealand. The book is available from Artsenta for $25 or by contacting
the author.