Impressions of People - Watercolour on Black Paper
Dee demonstrates how to use watercolour on black paper to create the impressions of people.

Galaxy Print Demonstration
Card-making with Watercolour Scraps
Dee cuts up her watercolour paintings and weaves them into cards.

Watercolour Cloud Process
Erin talks about her watercolour cloud studies.



Erin demonstrates how to create effective watercolour clouds using a reduction technique.


Surrealist Drawing Activity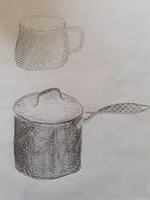 Zinzan demonstrates how to create a surrealist inspired drawing using frottage.

Abstract Triangles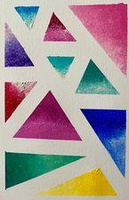 Moewai makes an abstract painting using masking to create triangles of colour.

Watercolour Tree
Dee demonstrates using wet on wet to simply create a tree illustration with watercolour.


Abstract Painting Technique
Claire demonstrates a very effective abstract painting technique to try at home.