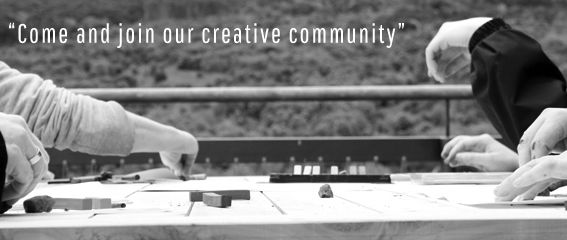 Artsenta provides opportunities for people in the Mental Health Community to work in the Arts
Artsenta is an award-winning art studio for people who use mental health services and are interested in being creative. We provide a range of creative activities and our staff have a wide variety of experience. You can try one of our daily activities or we can talk to you about the kinds of art, music and craft activities you would like to explore.
Please call us if you would like to make a time to visit or are unsure about eligibility.
Artworker vacancy
The Creative Arts Trust has a vacancy for an Art worker to work at Artsenta and to be part of its outreach programme in Otago. We are looking for a person skilled in ceramics with excellent interpersonal skills, a strong interest in the creative process, and the ability to work alongside both individuals and groups.
Anyone interested in the position should
download the information pack and position description
. Closing date for applications: 5:00pm Friday 6 April, 2018
Regional outreach
Artsenta provides creative outreach sessions in Oamaru, Balclutha and Alexandra. These one hour workshops cover a wide range of activities including jewellery, printing, painting and papercrafts. If you have a mental health or addiction diagnosis and are interested in being creative please, check out the locations, days and times listed in our
Outreach page
.